Welcome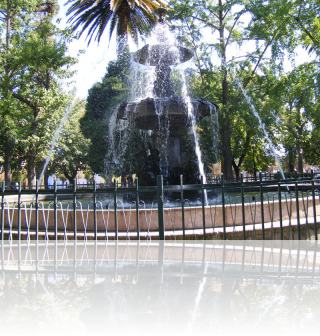 Curalí Hotel occupies a typical house of one of the most traditional neighborhoods of San Fernando, Chile. Quiet and tree-lined streets will make you feel surrounded by a friendly environment in this beautiful town of the VI Region.
With simple colonial architectural lines, this place invites you to prolonged stays, providing you with the necessary comfort to have very nice moments. Our hotel has 8 cozy rooms with private bathroom, wi-fi and cable television. It has also a parking zone and accesses to corridors thinking in your ease and comfort.
Posada Curali Hotel has all the indispensable to make your stay in our city the most comfortable as possible, in a pleasant familiar atmosphere. From now on you can consider us your home in San Fernando.